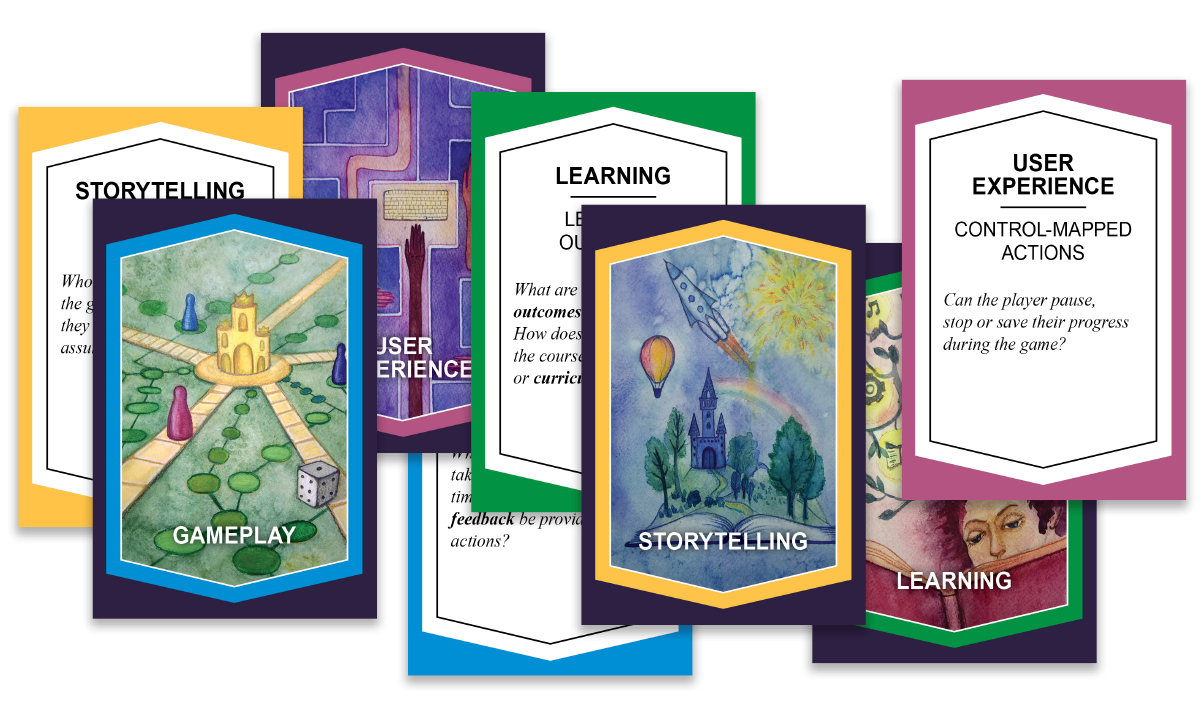 Serious Games (SGs) help to increase students' engagement and motivation. Designing SGs, however, is a challenge, as these games are typically created within multidisciplinary teams made up of members with diverse experiences in game design.
The research team at Toronto Metropolitan University has created The Art of Serious Game Design, a methodology to help your team effectively design SGs through guided brainstorming during the crucial conceptual stage of game design.
The hands-on workshop materials, including a facilitator guide based upon The Art of Serious Game Design methodology, can help your team articulate and capture initial ideas, as well as create a paper game prototype.
Downloadable resources:
This project was funded by eCampusOntario and all materials are available as Open Educational Resources (OERs).
Please email Naza Djafarova at ndjafaro@torontomu.ca for a copy of the workshop materials, or to request the Toronto Metropolitan research team to facilitate a workshop for your team.
Testimonials
"The game cards are great at stimulating thoughts, ideas randomly. We created a prototype quickly. Fabulous!!"

—Workshop participant
"It truly is a great card game. It made the design process so fluid and easy."

—Workshop participant
"The amazing process + card deck: definitely going to use this + introduce at staff meeting next week."

—Workshop participant